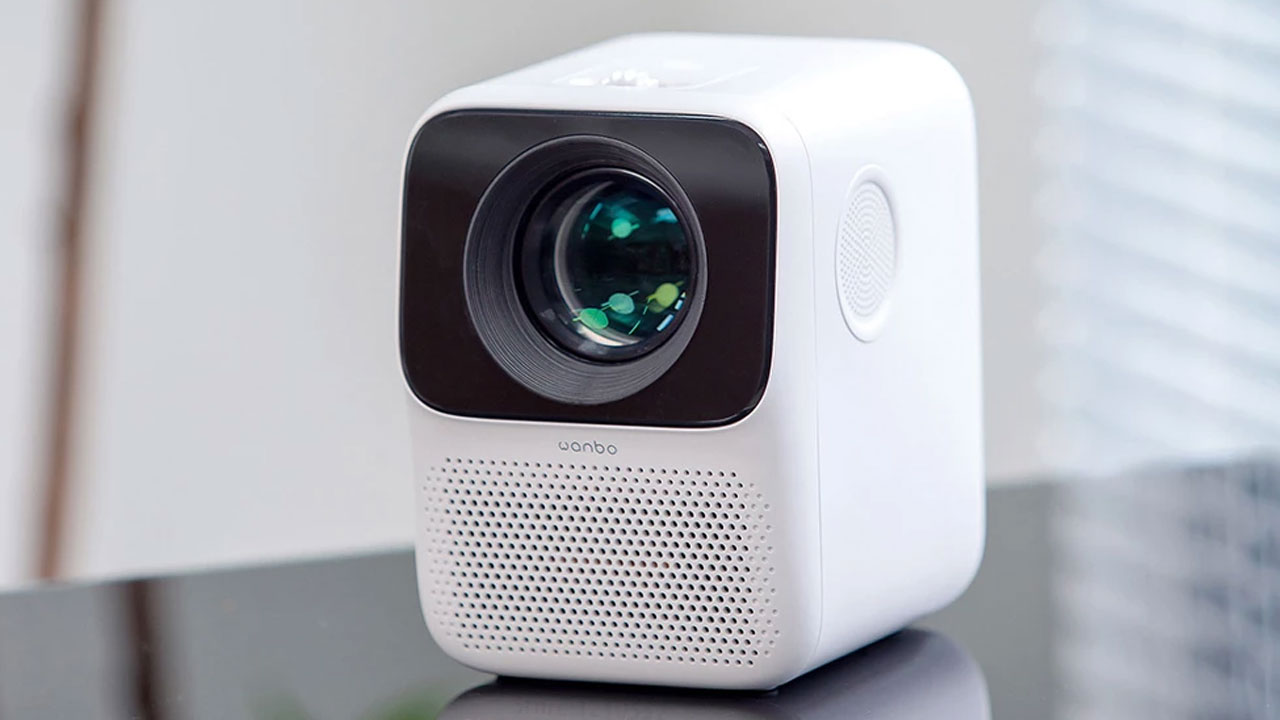 One of countless brands under Xiaomi's power, it introduced an affordable and very compact projector called the Xiaomi Wanbo T2 Max. This Projector was launched last year in 2020 and in 2021, the same projector has been upgraded to global version with Android 9 update, higher brightness and contrast ratio. This model has several interesting aspects, such as the resolution of the projector (which amounts to Full HD 1080p) and the projection size, all while retaining that innocent look that makes it look like a toy. 
In this sense, the Xiaomi Wanbo T2 MAX looks like a toy, but it is not, it works with Android 9.0 as the operating system, it can project an image between 40 to 120 inches with Full HD resolution and it is compatible with Wi-Fi and Bluetooth, so it's not fair to judge it by its size (or its price). 
Technical specifications of the Xiaomi Wanbo T2 Max
XIAOMI WANBO T2M

DESIGN 

Dimensions 

150 x 140 x 110 mm

Weight 

900 grams

Colors 

White 

Material 

PROJECTOR 

Technology

LED

Lamp 

Lamp life: 20,000 hours

Maximum resolution 

1080p Full HD (1920 × 1080) 

Brightness 

250 ANSI

Contrast 

2000: 1

Image size 

40 ″ ~ 120 ″ 

Aspect ratio 

4: 3 | 16: 9 

Projection distance

1.5 ~ 3m

Keystone correction 

Yes

Digital zoom 

– 

OS

Android 9.0

Sound 

2 x 3W 

Consumption 

55W 

3D

No

CONNECTIVITY 

Physical connections 

1 x HDMI 1.4, 1 x USB-A, 1x 3.5mm audio jack

wireless networks 

Yes, Wi-Fi 2.4Ghz and Bluetooth 

COMPATIBILITY 

Devices

Computers, laptops, mobile phones, tablets, TV, USB, DVD, iOS, iPad, iPhone, PS4, Xbox.

Maximum memory capacity supported

16 GB

OTHER FEATURES 

Box contents 

AC power cord and adapter, Remote control, 2 AAA batteries, Basic User Manual. 
An extremely compact design
The Xiaomi  Wanbo  T2 MAX can boast of its compact size of 110 x 150 x 140 millimeters  and weight of only 900 grams. Thanks to this, it can be easily placed anywhere in the home or office, and due to its white finish and minimalist design language, it can pass as just another part of the decor.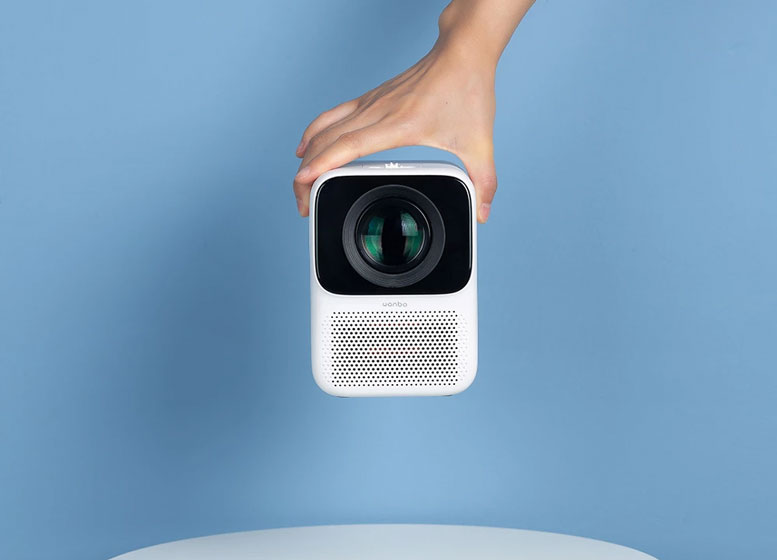 The design not only boasts of being compact, but it is also functional, as the lamp is protected from dust and heat dissipation is efficient thanks to the presence of grilles on the front and rear of the device. As if that weren't enough, there is a slot at the bottom to place a support foot, which is very useful for adjusting the position of the projector. 
And speaking of positioning, the Xiaomi Wanbo T2M has keystone correction to adapt the image to the projection surface, although let's not expect miracles.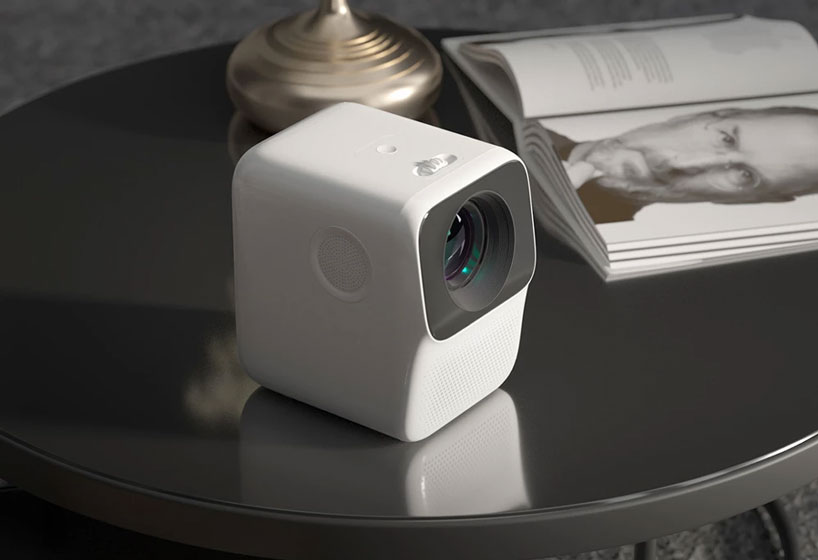 Image quality of 
the Xiaomi Wanbo T2 Max
The Xiaomi T2 Max projector uses modern light processing technology to achieve Full HD 1080P image quality  , delivering 250 ANSI lumens and a 40-inch to 120-inch screen projection.  
Going into details, it has a lens with a focal length of 1.35: 1 that guarantees us to obtain a 40-inch screen with a distance of only 1.5m; on the other hand, to project a 120-inch screen you need 3 meters, which is commendable coming from a projector as small and inexpensive as this one.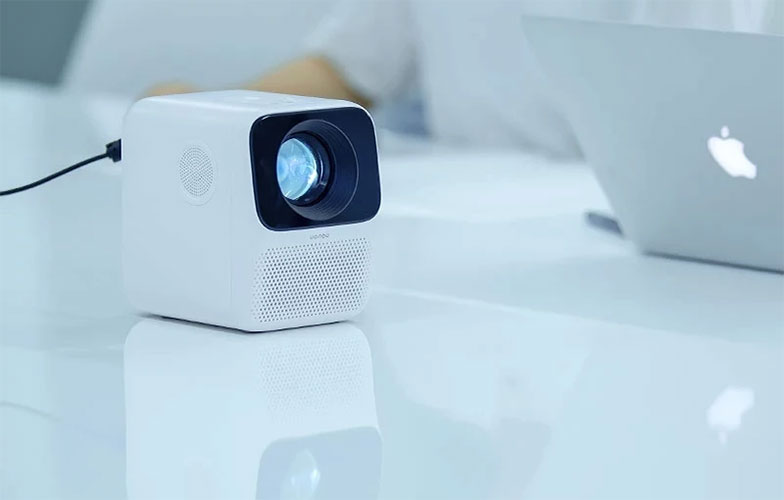 It is important to note that this projector does not have the brightness necessary to project a clear image in a bright room , so it will be mandatory to turn off the lights and accommodate the lighting to the capabilities of the projector. However, when the right conditions are met, the projector can deliver decent image quality free from loss of color gradients. 
Among the additional details we can mention the presence of two 3W speakers each, obviously the sound quality is mediocre, but the projector offers more than one way to connect appropriate speakers, so all is not lost.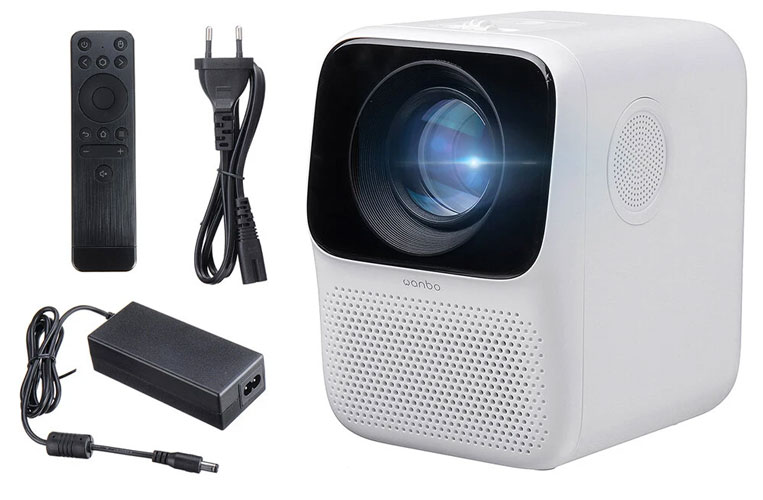 The manufacturer stipulates that the useful life of the LED lamp is 20,000 hours , just over two years using the projector 24/7; not bad for the price. 
Operating system and connectivity
The Android operating system (version 9.0) is the engine of this device and will allow us to use the projector without having to connect a video source, although if we want to, we will always have the option to do so. With this said, we can enjoy movies and shows from the convenient Netflix app or watch our favorite channels through YouTube , and if you want more, you can always visit the Google Play Store and download the streaming application of your choice and that's it. .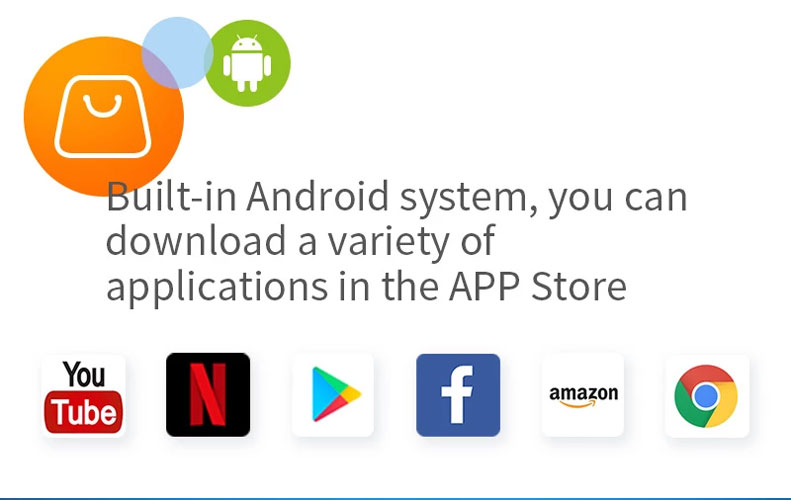 In terms of connectivity, the device is equipped with a USB port and an HDMI input , side by side. Therefore, it is easy to add a Chromecast to this projector. The HDMI port is also useful for connecting a game console, a Bluray player   or a dedicated TV Box, although the latter is redundant given that we already have native Android. 
Lastly, the  Wanbo  T2 Max has a 3.5mm audio jack for speakers or headphones . However, it is more convenient to take advantage of Bluetooth to connect the projector to an external audio source. In the same way, we can take advantage of the  WiFi  to connect to the Internet or to link the projector to a smartphone or computer and thus project the image in a big way.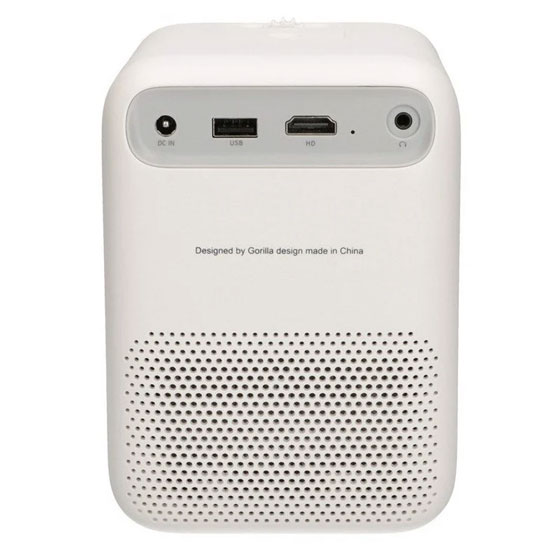 Without a doubt, Xiaomi's Wanbo T2 Max offers excellent performance and features for its price, although we can say that for the vast majority of products from this company. Joking aside, it is an inexpensive and portable solution to watch movies with reasonable quality, on top of that, it has Android as the operating system to enjoy content through apps like Netflix or YouTube. 
PROS:
Compact and inexpensive

 

 

Latest Android System

Has 4D keystone correction

 

 

Wi-Fi and Bluetooth

 

Low consumption

 
CONS:
Not bright enough to project in bright rooms

 

Low speaker quality